Flatbed & Floor-Standing Engraving Machines
Purchasing engraving machines may seem like a daunting task. At Newing-Hall, Inc., we make the process simple and easy. Whether you are considering a new engraving machine or upgrading, it only makes sense to choose a manufacturer that will work with you to keep your business operating at peak efficiency.
We develop, design and manufacture the world's most advanced engraving machines. With thousands of our units in trouble-free operation around the world, Newing-Hall has earned the reputation of offering the highest quality engraving systems. Our friendly and knowledgeable staff can help you find the very best options for your company.
Feel free to click any of the models on the left and explore the benefits and specifications of our engraving machines.
Engraving Machines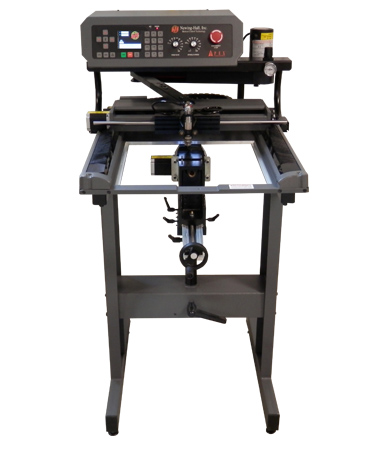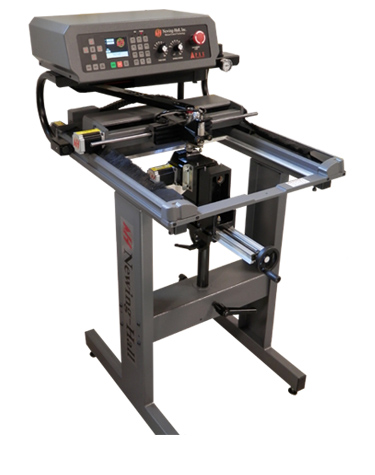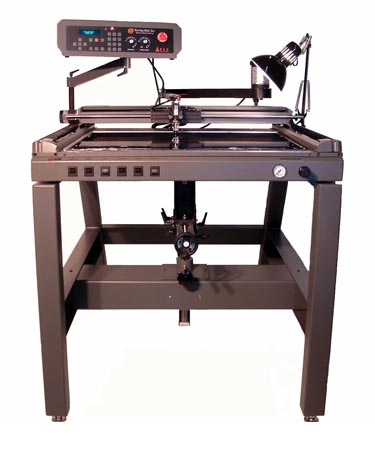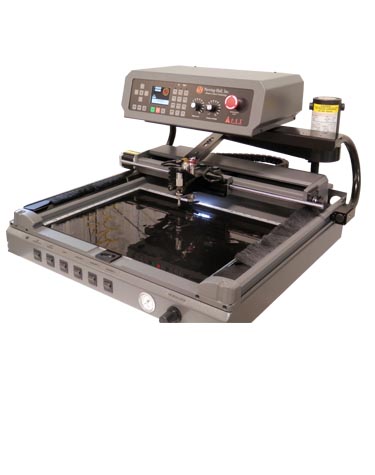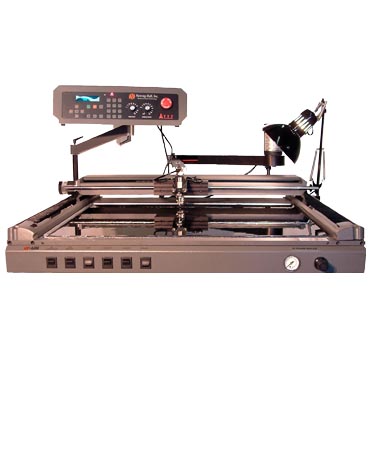 Outstanding Capabilities
One engraving machine from Newing-Hall, Inc., can do it all. From standard to irregular shaped items, our machines are designed to perform. Here are just some of the uses for our engraving systems:
Metal
Glass
Jewelry
Medallions
Name Plates
Plastic
Acrylic
ADA Signage
Serial Tags
Control Panels
Industries We Serve
Automotive
Hospitals
Aerospace
Musical
Jewelry
Nuclear Power
Transportation
Advertisement
Universities
Manufacturing
Military
Casinos
Machine Features
240DS
300
350
400
450
460
600
650
Engraving Area
247.5 Sq. In.
247.5 Sq. In.
247.5 Sq. In.
300 Sq. In.
300 Sq. In.
300 Sq. In.
720 Sq. In.
720 Sq. In.
X-Axis Travel
16.5"
16.5"
16.5"
20"
20"
20"
30"
30"
Y-Axis Travel
15"
15"
15"
15"
15"
15"
24"
24"
Dimensions (WxDxH)
28" x 31" x 16"
28" x 31" x 16"
28" x 31" x 49"
32" x 31" x 26"
32" x 31" x 49"
32" x 31" x 62"
42" x 41" x 26"
42" x 41" x 62"
Weight
68 lb.
68 lb.
166 lb.
72 lb.
180 lb.
372 lb.
240 lb.
415 lb.
X-Axis
17"
17"
17"
21"
21"
21"
31.75"
31.75"
Y-Axis
∞
∞
∞
∞
∞
∞
∞
∞
Open Bed, Pass Through
✓
✓
✓
✓
✓
✓
✓
✓
Dynagrip Table
✓
✓
✓
✓
✓
✓
✓
✓
T-Slot
○
○
○
○
○
✓
○
○
Clamping Table Plates
○
○
○
○
○
○
○
○
Diamond
✓
○
○
○
○
○
○
○
11/64"
○
✓
✓
✓
✓
✓
✓
✓
Collet
○
○
○
○
○
○
○
○
Stepper
○
○
○
○
○
○
○
○
Multiple Spindle Capability
✓
✓
✓
✓
✓
✓
✓
✓
Variable Speed
(0-24,000 RPM)
○
✓
✓
✓
✓
✓
✓
✓
Clearance 1.125" - 12"
✓
✓
✓
✓
✓
✓
✓
✓
Power Base
○
○
✓
○
✓
Industrial
○
✓
Vise 16"L x 12"H
○
○
✓
○
✓
○
○
✓
65 Rotation, 90 Tilt
○
○
✓
○
✓
360 Rotation, 35 Tilt
✓
360 Rotation, 90 Tilt
○
✓
Cylindrical
(.25"-10.5" x 16"L)
○
○
✓
○
✓
○
○
✓
Onsite Installation/Training
✓
✓
✓
✓
✓
✓
✓
✓
Warranty - 2 year
✓
✓
✓
✓
✓
✓
✓
✓
✓ = Standard Feature
○ = Optional Feature