Model 400 Engraving Machine Capabilities
The HP-400 engraving machine was designed to meet the needs of machine shops with requirements to produce 19″ rack panels and offer increased work-holding stability for difficult jobs in harder metals. The HP-400's reputation for tackling tough jobs is what has made this model one of our most successful flat bed engravers.
If your requirements include first class quality on control panels, serializing metal parts or large volume production engraving, then you should consider the HP-400 engraving machine.
Model 400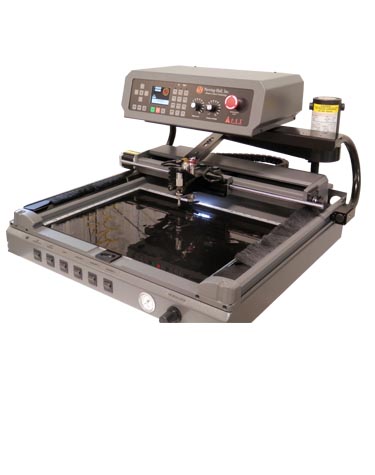 Specifications
Engraving Area: 300 sq. in.
X-Axis Travel: 20″
Y-Axis Travel: 15″
Work Holding Capacity: X-Axis 21″ & Y-Axis Unlimited
Dimensions: 32″ W x 31″ D x 26″ H
Weight: 72lb. Net / 85lb. Gross
Table Design
Open-Bed/Pass Through Design
Datum Detectors
Type: Dynagrip
Options: Clamping Table Plates or T-Slot
Standard/Optional Features on All Flatbed Models
We provide our customers with amazing standard engraving machines with the ability to upgrade with optional features. These features are available for all our flatbed models. We understand that every clients needs are different and that is why we provide the very best range of products to our clients. Looking to upgrade your current machine? No problem, Newing-Hall is proud to help our clients get the most out of their engraving machines.
Spindle: 11/64" Rotary
Options: 1/4″, Collet, Diamond Drag
Actuation: Adjustable Pneumatic (Stepper Optional)
Vertical Travel: 1″
Clearance: 1.125″ (up to 12″ Optional)
Speed: 0-24,000 RPM/Variable
Motor: 1/5 hp DC Permanent Magnet
Bearings: Three Class 7
Multiple Spindles: Available
Powerbase & Vise: Optional
Holding Capacity: Up to 16″ L x 12″ H
Vise Adjustment: Up to 65° Rotation, 35° Tilt
Cylindrical: Optional
Holding Capacity: .25″ to 10.5″ Dia. x 16″ L
Concentricity: .002″
Recommended maximum engraving diameter 8.5 inches
Available Accessories for Model 400
Whether you are looking for replacement parts or just ready to upgrade your system, we have the accessories that can keep your engraving machine working at peak performance.
Diamond Spindle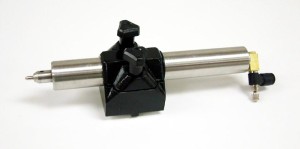 Chip Removal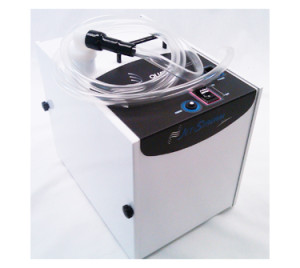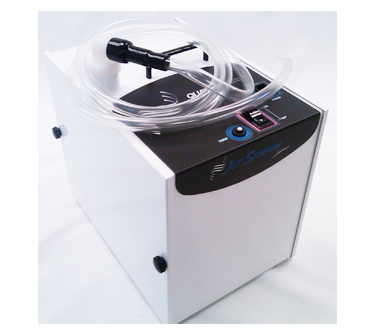 Table Vise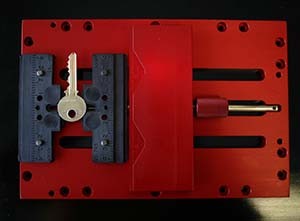 Braille Spindle